Testimonials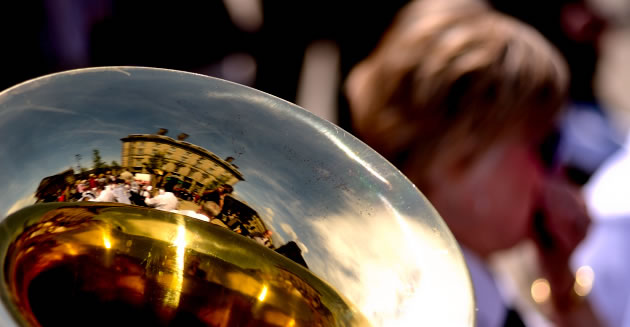 Don't just take our word for it, read what our Clients have to say
Horse Assisted Development
Abbas, aged 13
I learnt at the start I got scared but gradually I have got more confident. Working with horses has built up my confidence. When I am at school in class I can now tell the teacher if there are things happening to me that I don't like. I have the confidence to speak out. When I am home I am not scared to tell a family member if there is something happening that I do not like
Rachel Ward-Lilley, Director, Girls Out Loud
I thought I was a non animal person but I have found out that I am ...– Heidi's horses, like herself, are remarkable, powerful and life changing. The coaching process enables you to discover a great deal about yourself and others in a very creative, clever and fun way – we laughed and learnt lots. I can see how both adults and children can benefit hugely from working with Heidi and her horses.
Abi Moore, University of Huddersfield
The Horse Assisted Development was an amazing experience. I went into it not knowing much about it or knowing what to think – but afterwards felt like something about me had really changed. The way the horses acted and reacted with each other was so special, and taught me a lot about how relationships work within our everyday lives. I would highly recommend HAD to anyone!
Jodie, aged 14
I have learnt that I can get upset very easily and that I have low self confidence. Since I started going to HAD I feel that I could face up to people when they cause problems.... I had always wanted to be the captain of the netball team and I feel that me working with Heidi and Candy I have achieved this.... Heidi and the ponies have helped me a lot with the things around me and in myself.
Julie Tweedale, Director, Freedom Personal Safety
I was intrigued, curious and a little nervous about attending the session. I am not an 'animal person' and although I could see why people connected with animals, I never really 'got it' myself. I had heard Heidi talk about her work and it was clear that the results she achieves, particularly with young people, were impressive. As I work with young people myself, I wanted to experience horse assisted development myself so I could see where it could be applied.
We learnt how to relate to the horses, their personalities and their life experiences and how our reactions to them influenced their behaviour. During various exercises we saw how our attitudes and use of our 'energies' had a marked influence on the horses. I never expected to feel such a connection with them and was amazed at the immediate feedback we got from them. It was incredibly powerful and moving and will stay with me for a long time.
Heidi was a fantastic facilitator – striking the right balance between giving us room to learn and encouraging and supporting us in completing the tasks. She gave us time and space to reflect on our learning and her calm, professional, warm manner put us all at ease and eager to get involved.
I can imagine there are so many applications for horse assisted development, but I can see how it would directly benefit young people with low self-esteem, people who have been affected by trauma and anyone who is ready to learn more about themselves in the most tremendously powerful way.
I feel very privileged to have taken part in the session and my advice to anyone else is – if you get the chance, do it. If you don't get the chance, contact Heidi and make it happen. You won't regret it.
Nathan Martin, MD, PC Solutions
The simplest of tasks with the horses can reveal some interesting points about how I approach business and point me in the right direction for managing tasks within my business.
Paul Scott, Yorkshire Business Growth
It was a fascinating approach to team building; having to think, plan and communicate clearly becomes more and more essential when there is a horse involved, I can see real potential. Hugely enjoyable session and could become an essential element for businesses developing teams.
Pandaura Maund, Senior Operations Manager, Telefonica O2 UK Ltd
I found the demonstrations far more powerful than the usual role play used in training/coaching sessions as you could not plan the reaction of the horses and had to really adapt your approach if you were not getting the results required.
Peter Page, Business Growth Specialist, Marshall Turner
Some times the only way to really understand what something is about is to try it! Equine Assisted Learning is one of these areas. So, firstly, when Heidi invites you to a taster session - jump at the chance, well worth a few hours of anyone's time. I have been fortunate enough in the past to have worked for large companies that invested significant amounts of money into training managers and even holding a post graduate management qualification. I have run small and large teams and had been responsible for large clients and revenues in hundreds of millions of pounds! So, what could Heidi teach me about communication, about leadership, about me, about business? Actually, A LOT! The horses pick up on the slightest change in thought pattern and shifts in energy levels. They somehow tune in to the nature of your thoughts. Heidi set us simple exercises and left us to it. The clever bit is how Heidi takes what she observes in the exercises and in a very kind and gentle way explains about how one's communication style comes across, how your thought patterns impact on others and a whole load more - you'll have to do the taster to find out. Heidi has great insight and a superb way of explaining what can be difficult concepts! Would I recommend Heidi and her programmes? YES.
Maxine Stead, MD, Alexandra House Spa
Horse Assisted Development is really enlightening and is a unique tool for personal development without being classroom based and boring!
Business Coaching
Jackie Cox: MD, BG Media Ltd
I am delighted with the business coaching service I have received from Heidi and I can see real benefits in my own business after 6 sessions. Heidi took me through a process that allowed me to stand back from by business, examine it, analyse it and make informed decisions that would take my business forward. As a result, I have now moved in to bigger office premises, have taken on 2 new members of staff with a third coming on board soon and I have outsourced some of the admin work allowing me to do what I do best. I have no hesitation in recommending Heidi and Success Unbridled.
Garry Farr: Anthony James - All About Hair
I found that Heidi at Success Unbridled has got me to focus on the things that are important to me. I hated confrontation but after Heidi's coaching I face it head on. She also helped me feel the things that I want for myself in the future and gave my some tools for life. I am very grateful.
Stuart Prentice: Regional Director, Business for Breakfast
I really enjoyed my time working with Heidi. As a small business owner it's important to gain perspective other than just your own and through my sessions with Heidi, I was able to do this. As a result I'm a better person in business with more clearly defined goals.
Success Unlimited Business Masterminds
Dr Maxine Stead: Proprietor, Alexandra House Spa
Success Unbridled has provided me with business coaching through their Success Unlimited programme, a monthly event involving other business owners. Success Unbridled integrates business coaching ideas into business planning and provides a good environment for reflection and inspiration. Heidi is calming, focussed, knowledgeable and thought-provoking and I wouldn't hesitate to recommend her as a business coach to anyone requiring help with growing and developing their business.
Brenda Hodgson: MD, Blackwood Communications
I always leave my monthly Success Unlimited Mastermind Workshop full of ideas and inspiration. It's a friendly, non-threatening atmosphere and having your own 'team of advisors' is a real spur to action. It makes you realise how important it is to take time out to work on your business and personal goals.
Without Success Unlimited I would not have put that time aside. It's worth every penny just for that!
Janet Jones: Janet Jones Photography
As a freelance photographer, Success Unlimited was invaluable for motivating me to set goals and achieve them. Each small goal identified in the group was a step closer to my bigger goal of growing my business. Thanks to success unlimited I became more focussed, more organised and more determined to succeed!
Glenn Evans: MD, Technical Monkey
Not being able to see the wood for the trees is an apt description relating to the situation many business owners find themselves in.
I have been attending Success Unlimited for several months now and since day one I have found it invaluable. Being able to discuss issues away from the normal day to day distractions has enabled me to implement a number of improvements which have been of significant benefit to my business.
Garry Wilkinson: Fundraising & Marketing Manager, Kirkwood Hospice
I have worked with Heidi over the last couple of years as a member of her business development group and during that time she supported me professionally by helping me to address and deal with issues and problems and provide real-world, workable solutions to help improve performance. I would strongly recommend Heidi and Success Unbridled. She has certainly made a difference to the way I think about and deal with issues every day.
Richard Hagan: Managing Director, Crystal Doors
I have continued using Heidi for over a year and find her approach and ability to understand clients' needs fantastic. By delivering new and thought provoking ideas, I have now achieved a successful balance between work and home life. Many thanks.
Personal Coaching
Claire Kershaw: Leeds
"Having decided it was time for a 'life' change, Heidi guided me through a series of thought-provoking Personal Coaching sessions.

I have lots of ideas in my head and Heidi helped me to turn them in to more tangible enterprises and opened me up to the prospect of being able to do ALL the things in my life that I feel passionate about."

Heidi is very professional, challenging, non-judgemental and caring. I can thoroughly recommend her Personal Coaching sessions.
Adele Doxey-Eden: The Mind Spa
Heidi was fantastic!! I would recommend her to anyone.
Through the coaching I received I was supported thoroughly and it has really helped me to start to build my ideal life.
Thanks Heidi
Patric Guntert: Guntert Ltd
I can honestly say that my life has turned around completely following the time I spent with Heidi, it is astonishing.
Sarah Roy: Leeds
Whilst challenging, Heidi helped me to work through my goals and look at life from a different perspective & balance. I can honestly say that at the end of the sessions I felt like a different more confident person. I would heartily recommend Heidi as a Life Coach for those looking for one.
Hypnotherapy
Anthony Mays: The Allan Court, Blackpool
Through Hypnotherapy Heidi has helped me rid a bad habit, move forward, gain confidence and help me become the person I always wanted to be. Without doubt THE major turning point in my life...
Deborah Munt: Huddersfield
I used Heidi to help me deal with fear of flying, in preparation for a trip to India that was very important to me. She gave me techniques to manage the fear and I was really impressed with how relaxed I was on the journey out there. Heidi was excellent at explaining the hypnotherapy process to me, what happens, the kinds of things that might my go through my head during the treatment etc so that I would know what to expect - this hadn't happened when I saw another practitioner previously and I felt it undermined the treatment. I arrived in Mumbai more relaxed than I ever thought I could and I really appreciated Heidi's help.
Katrina Cliffe:, Marketing Services Manager, i-conX solutions Ltd
As a result of the hypnotherapy sessions I had with Heidi at Success Unbridled, my confidence levels have rocketed, resulting in a very successful business trip to Malaysia. My boss is impressed with the great contacts I've made out there which have resulted in us signing-off a substantial sales deal.
Share this page