Success Unlimited Business Masterminds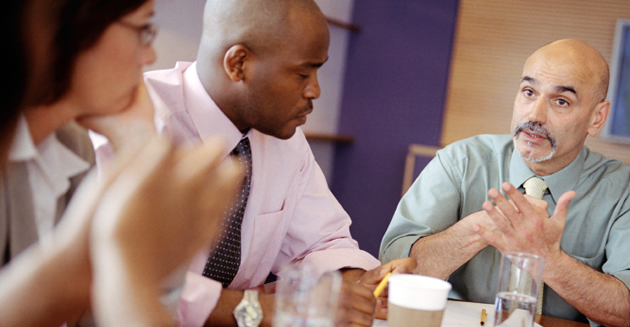 Peer support and mentoring for SME businesses - because 6 heads are better than 1!
Are you doing fantastically well at working in your business but not finding enough time to work on it?
Do you miss having a team of peers with whom you can bounce around ideas?
We know what it's like. That's why we set up Success Unlimited, a business mastermind programme that will give you the tools and strategies you need to help your business grow.
By joining up, you'll have the opportunity to meet up with other business leaders on a monthly basis to share good practice, sort out challenges and champion success.
Wouldn't you like to make more sales, be more efficient and generate more profit?
Success Unlimited membership includes:
Monthly Mastermind workshop
Unlimited free access to other Success Unlimited modules
Discounted access to other Success Unbridled modules
Dr Maxine Stead: Proprietor, Alexandra House Spa
Success Unbridled has provided me with business coaching through their Success Unlimited programme, a monthly event involving other business owners. Success Unbridled integrates business coaching ideas into business planning and provides a good environment for reflection and inspiration. Heidi is calming, focussed, knowledgeable and thought-provoking and I wouldn't hesitate to recommend her as a business coach to anyone requiring help with growing and developing their business.

Brenda Hodgson: MD, Blackwood Communications
I always leave my monthly Success Unlimited Mastermind Workshop full of ideas and inspiration. It's a friendly, non-threatening atmosphere and having your own 'team of advisors' is a real spur to action. It makes you realise how important it is to take time out to work on your business and personal goals.
Without Success Unlimited I would not have put that time aside. It's worth every penny just for that!

Janet Jones: Janet Jones Photography
As a freelance photographer, Success Unlimited was invaluable for motivating me to set goals and achieve them. Each small goal identified in the group was a step closer to my bigger goal of growing my business. Thanks to success unlimited I became more focussed, more organised and more determined to succeed!
Glenn Evans: MD, Technical Monkey
Not being able to see the wood for the trees is an apt description relating to the situation many business owners find themselves in.
I have been attending Success Unlimited for several months now and since day one I have found it invaluable. Being able to discuss issues away from the normal day to day distractions has enabled me to implement a number of improvements which have been of significant benefit to my business.

Garry Wilkinson: Fundraising & Marketing Manager, Kirkwood Hospice
I have worked with Heidi over the last couple of years as a member of her business development group and during that time she supported me professionally by helping me to address and deal with issues and problems and provide real-world, workable solutions to help improve performance. I would strongly recommend Heidi and Success Unbridled. She has certainly made a difference to the way I think about and deal with issues every day.
Richard Hagan: Managing Director, Crystal Doors
I have continued using Heidi for over a year and find her approach and ability to understand clients' needs fantastic. By delivering new and thought provoking ideas, I have now achieved a successful balance between work and home life. Many thanks.
Share this page