Personal Coaching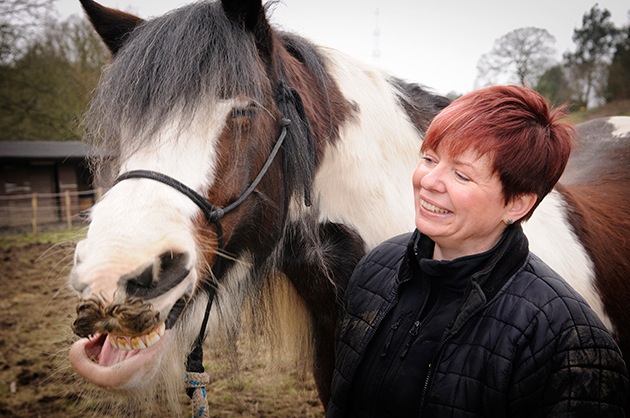 Life is too short to not live to the fullest. That's why we started this business. We're passionate about doing our best to make sure you wake up every morning feeling fulfilled and excited about the day ahead.
Working with you one-to-one, we will help you figure out what your dreams and ambitions are and what's holding you back. We'll then help you set achievable goals and develop a plan to reach them. It's that simple.
So if you're looking to improve any aspect of your life such as getting a new job, starting a business, managing personal challenges or writing that novel you've talked about for years, get in touch – you'll be the happiest you've ever been.
How do you know if you will benefit from coaching?
Answer 'true' or 'false' to each of the following statements and identify the areas where Success Unbridled can assist you in dealing with your personal challenges and becoming the best you can be:
| | | | |
| --- | --- | --- | --- |
| | | True | False |
| • | My life feels small and stifling | | |
| • | I feel like I have few/no choices in my life | | |
| • | I spend much of my time and energy doing things to please others and not really doing what I truly desire | | |
| • | I feel at a crossroads and don't know which road to take | | |
| • | I want to get on at work, but I'm not sure how to progress | | |
| • | I want new purpose | | |
| • | I want to manage my time well | | |
| • | I want to get organised and focused | | |
| • | I want to feel back in control of my life | | |
| • | I want to get back on-track after being distracted, or de-railed | | |
| • | I want to build more fulfilling relationships at home, or at work | | |
| • | I want to increase my confidence | | |
| • | I want something different, but find it hard to say what the 'different' is | | |
| • | I want something more, but I'm not sure what 'more' means for me | | |
| • | I spend more time focusing on what I don't want, can't have and 'if onlys', than I do on what I do want | | |
We all have areas of our lives that we would like to change and coaching is a powerful tool to use when it's time to make those changes.
If you have answered 'true' to any of the above and would like someone to call you to talk about coaching, please enter your name and phone number below.
Claire Kershaw: Leeds
Having decided it was time for a 'life' change, Heidi guided me through a series of thought-provoking Personal Coaching sessions.

I have lots of ideas in my head and Heidi helped me to turn them in to more tangible enterprises and opened me up to the prospect of being able to do ALL the things in my life that I feel passionate about.

Heidi is very professional, challenging, non-judgemental and caring. I can thoroughly recommend her Personal Coaching sessions.
Adele Doxey-Eden: The Mind Spa
Heidi was fantastic!! I would recommend her to anyone.
Through the coaching I received I was supported thoroughly and it has really helped me to start to build my ideal life.
Thanks Heidi
Patric Guntert: Guntert Ltd
I can honestly say that my life has turned around completely following the time I spent with Heidi, it is astonishing.
Sarah Roy: Leeds
Whilst challenging, Heidi helped me to work through my goals and look at life from a different perspective & balance. I can honestly say that at the end of the sessions I felt like a different more confident person. I would heartily recommend Heidi as a Life Coach for those looking for one.
Share this page