About Us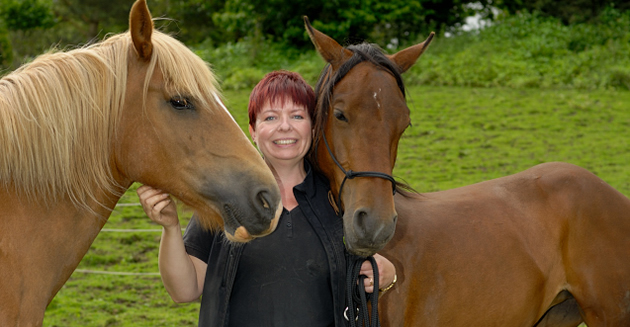 We offer a wide range of success-focussed programmes from horse assisted development and hypnotherapy to business, team and personal coaching - all of which can be tailored to meet your exact needs. So, whatever it is you're looking for, we'll work with you to decide on the best approach - the best approach for you!
A personable and passionate team
Success Unbridled is headed up by Heidi Dawson, who prides herself on the personal and attentive experience she gives to her clients.
"I work with a team of trusted associates to deliver specialist projects as and when needed, ensuring you get the most personalised and tailored service possible. We all know what it takes to change careers, manage staff and run a business because we've done it ourselves. We've all had lives too, so have experienced plenty of ups and downs in that area as well!"
Heidi enjoyed a successful 15-year-long career as a health and safety professional, but always felt there was something missing. So, during this time she also trained as a coach and hypnotherapist. She finally took the plunge, leaving behind her 'safe' Corporate role to launch Pathways Coaching in 2006.
After four years of successful growth, Heidi felt that the "Pathways Coaching" brand was starting to put the business in a pigeon-hole that no longer reflected the company's progressive ethos... "it was starting to hold us in the past, when we're all about successful futures!"
So, in 2010, Pathways Coaching became Success Unbridled.
Share this page